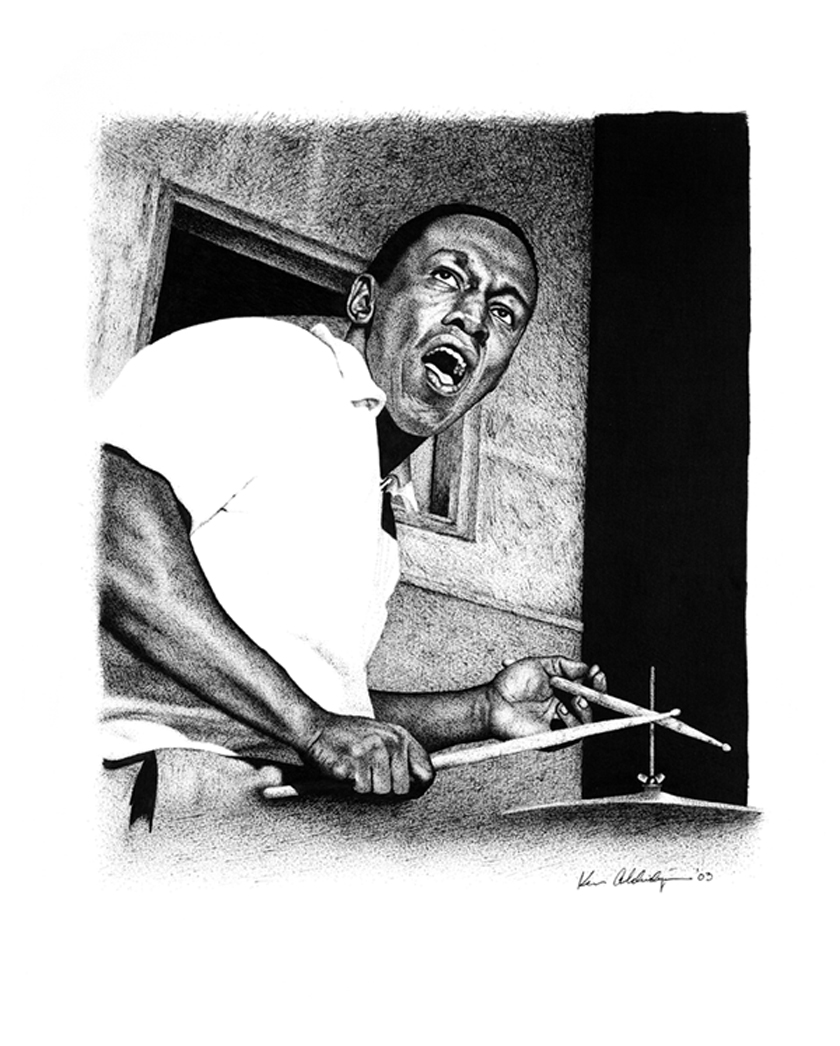 Title:  Art Blakey

Technique:  Pen & Ink Drawing on fine art paper

Available Pieces:

a) 16 X 20 Original Drawing

b) 16 X 20 limited edition (limited to 25)
Giclee prints
on fine art paper, signed & numbered by Artist
c) "Three Drummers": Artist Proof available as set of 3 proofs (Max Roach, Art Blakey, & Tony Williams) framed under glass. Limited edition of 5. Signed & numbered by Artist.